FIFA 22 FUT Birthday leaks: 92 Kroos, 93 Suarez
Just like last year, the leaks for FUT Birthday are coming very early!
For those of you who like getting ahead of the curve, today is a great day! The player names for FIFA 22 Ultimate Team's highly anticipated FUT Birthday promotion are being revealed by top leakers on Twitter, including @FutSheriff and @Criminal_X. So buckle in, because we've got the breaking news!
What is FUT Birthday?
FUT Birthday is the annual celebration of the foundation of EA Sports' FIFA Ultimate Team. It happens every year in March, around the date that Ultimate Team was launched way back in FIFA 09! FIFA 22 is no different, and the tradition of stacked card releases, mouthwatering SBCs and grindable Objectives is firmly back in action!
It's thought the FUT Birthday promo release date is this Friday and the SBCs and Objectives that are part and parcel of the promo will include token swaps – that's something to be excited about!
Toni Kroos
Quite possibly the most exciting of the leaked cards so far, this 92 Kroos is going to easily eclipse the majority of available CMs in the game already! He's got shooting and passing stats that would make out-and-out attackers and midfielders jealous. And his 'Gullit Club' 84 pace boost is going to be ridiculous in the middle of the park, especially when paired with 89 dribbling – Kroos will be a sight to behold as he glides across the pitch!
His 83 defending and 80 physical means you aren't really going to be bullying anyone in the midfield with him – but we're sure he's going to do a job. You shouldn't feel too down about that though. @FutSheriff has been told that Kroos will be receiving 5* weak foot AND 5* skill moves – if you're not excited about that, then you should probably shut up shop and sell FIFA now!
Luis Suarez
This is one of the latest leaks coming from Twitter, and it promises to be another monster card! Suarez is receiving a BIG pace boost, and with shooting, passing, dribbling and strength all around the 90 mark, he has the potential to do some serious damage to your opponents. If you aren't lucky enough to pack him, the only question is are you rich enough to buy him – this card surely looks to be worth all the coins!
Silas
Ahh, the name that shot to fame back in FIFA 21 thanks to a passionate love affair with @DannyAaronsFUT and a scandal over a forged birth certificate. But Silas is about to be back in the headlines for a totally different reason in FIFA 22 – he's receiving a FUT Birthday Card!
With 95 pace he'll be a whippet for you out wide, and with 89 dribbling and a whopping 95 agility, it's going to be almost impossible for defenders to get near the ball when he's carrying it.
Bruno Guimarães
Here's a very nice looking card that has also made the promo. Guimarães gets bumped up to an 89 overall from his previous 79. If you're in the mood to take a bit of a silver/gold hybrid team out for a spin, then this card has a very fun link to Silver Stars Joelinton in the middle of the park.
He's probably not the name on everyone's lips when it comes to the FUT Birthday promotion, but this isn't the worst card to have in your club either!
Martin Ødegaard
One for the Arsenal fans here! With 94 agility and 87 pace, this card is going to be very META. It might be a tricky one to fit into your team, but if you manage it, you're going to be rewarded with a top playmaker who can pull the strings for your team – oh, and with 86 shooting, Ødegaard will probably rifle a few in for you too!
The team as it is announced:
91 Allan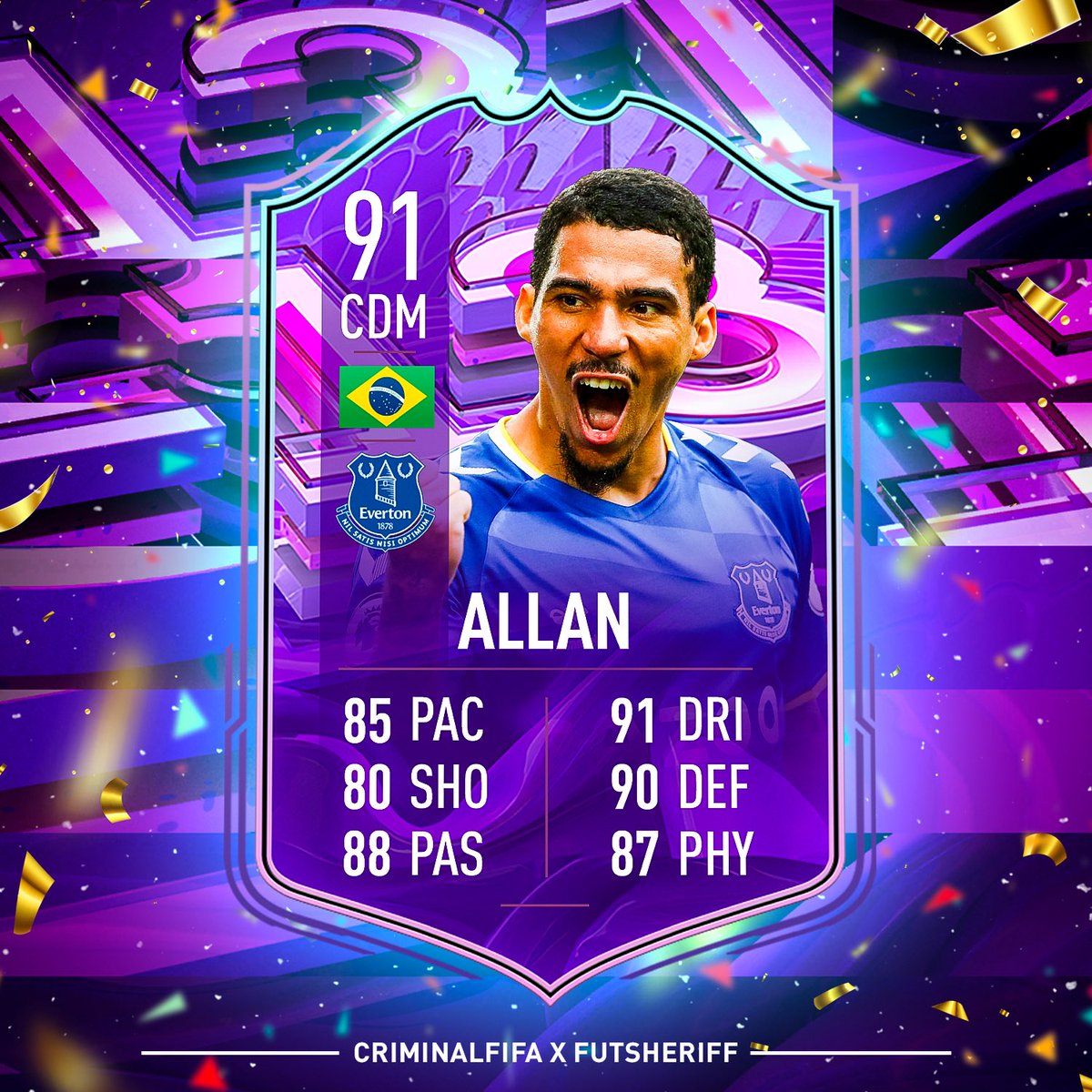 89 Grealish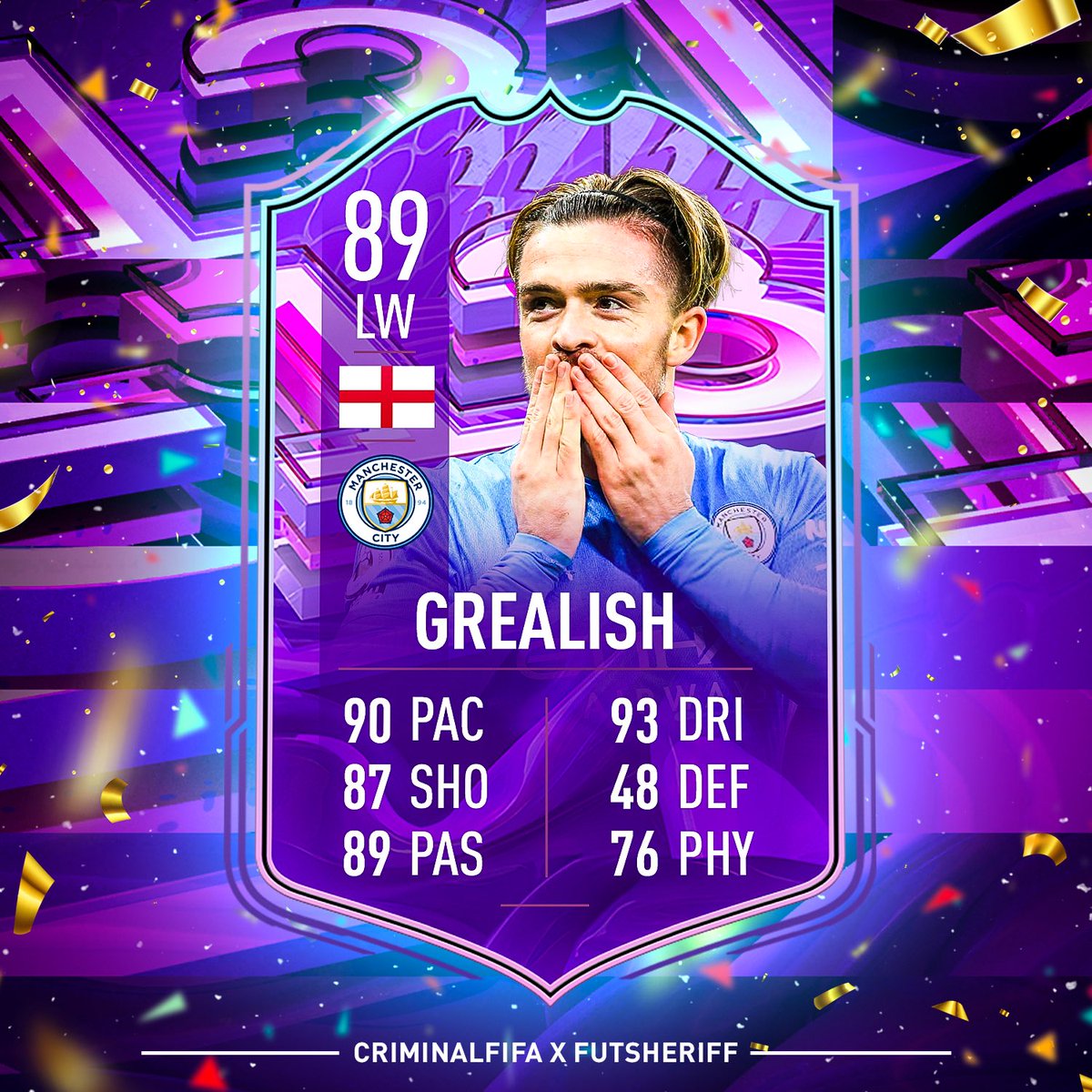 90 Mendes
88 Bebou
89 Di Lorenzo
87 Guerreiro
87 Rúben Vezo
87 Torreira
90 Mkhitaryan
89 Ndombele
87 Fredericks
That's all the confirmed Birthday players for now, but keep checking back as we'll update you with the FUT Birthday team as the day goes on!

Be sure to follow us on Twitter for all of the latest FUT news.
This is what
we play for.
Play your favourite video games
for real money and prizes.