FIFA 22 FUT Birthday Team 2 CONFIRMED! 93 Dybala, 92 Firmino
Team 1 sent FIFA fans wild, But now it's time to get hyped over FUT Birthday Team 2!
It's been a week since the release of the first team that commemorated 13 years of EA Sports FIFA Ultimate Team, but the birthday party isn't stopping! Team 2 will be making its way into packs this evening, and according to @FutSheriff, FUT Birthday Team 2 beats the first team hands down when it comes to stats!
The leaks are going to be coming thick and fast today, so let's get into it!
Roberto Firmino
The first confirmed card was this 92 Firmino (a card that we previously predicted, please, save the applause…)! The Brazilian centre forward has fallen down the pecking order at Liverpool, but he'll no doubt be a fan favourite in FIFA 22 Ultimate Team after the release of this card!
With a bump up to 90 pace, passing sitting at 91 and dribbling at a brilliant 94, this FUT Birthday Firmino has everything you need from a playmaker. He doesn't tent to bag as many goals in the real world, and his 88 shooting stat shows that, but that's more than enough to do some damage to the opposition's net!
Paulo Dybala
The second big name on the leakers' lists is 93 Dybala! He manages to beat out Firmino in almost every stat and he looks like an incredible card – 5 star weak foot or skill moves would go perfectly with this card!
This is an attacker with some serious end-game stats – 92 pace, 93 shooting, 93 passing and 96 dribbling. With these, there's not going to be a defender he can't beat, a pass he can't pick, or a chance he can't finish. But you can't have everything in life, this Dybala card hasn't exactly been pumping the iron, and with 71 physical, this forward might be struggling a lot with hold-up play.
Davinson Sánchez
Back to the Premier League now, and Tottenham's Sánchez has bagged himself a FUT Birthday promo card (probably the closest he'll come to anything 'shiny' for a long time, sorry Spurs fans, but we all know it's true). This card looks like it could slide straight into the META, so be prepared to see him all over Weekend League.
With 85 pace, Sánchez will breeze past most of the prem centre-halves on offer and become one of the quickest around. Couple that with his 89 defending and 89 dribbling and you have a whippet at the back who is as strong as an ox. His 79 dribbling means he can also bring the ball out into midfield and become an attacking outlet!
Wilfred Ndidi
Ndidi has secured an 88 FUT Birthday card, and it looks like the perfect card to link your defence and attack. With 80 pace, he isn't going to break the sound barrier any time soon, and his shooting is going to be hit and miss – but that's not why this man should make your team.
With 82 passing, 84 dribbling and insane defense and physical stats for a midfielder, this guy is the ideal option to receive the ball from your defence and get it moving – and when the opposition are coming back your way, he'll be the extra bit of protection that gives your defenders a breather.
Silas
Another one from our predictions, and we seem to have reached the promised land! Silas' name was thrown about a lot during the Team 1 leaks, but I think it's safe to say that we all let out a collective groan when he didn't make the cut. But do not fear, Silas is here!
And at 89 rated, this man isn't just a gimmick that EA Sports has added to the game just to keep the fans happy; he's got the potential to be a real game-winner for your squad. With 95 pace, 89 dribbling and 85 shooting, he will be great at for burning the fullback and then cutting inside to finish.
Failing that, 82 passing guarantees that he'll be whipping at least a few decent balls into the box every game. This is a FUT Birthday player that everyone wants to get their hands on.
Team 2, as it comes:
Manuel Neuer
Lucas Paqueta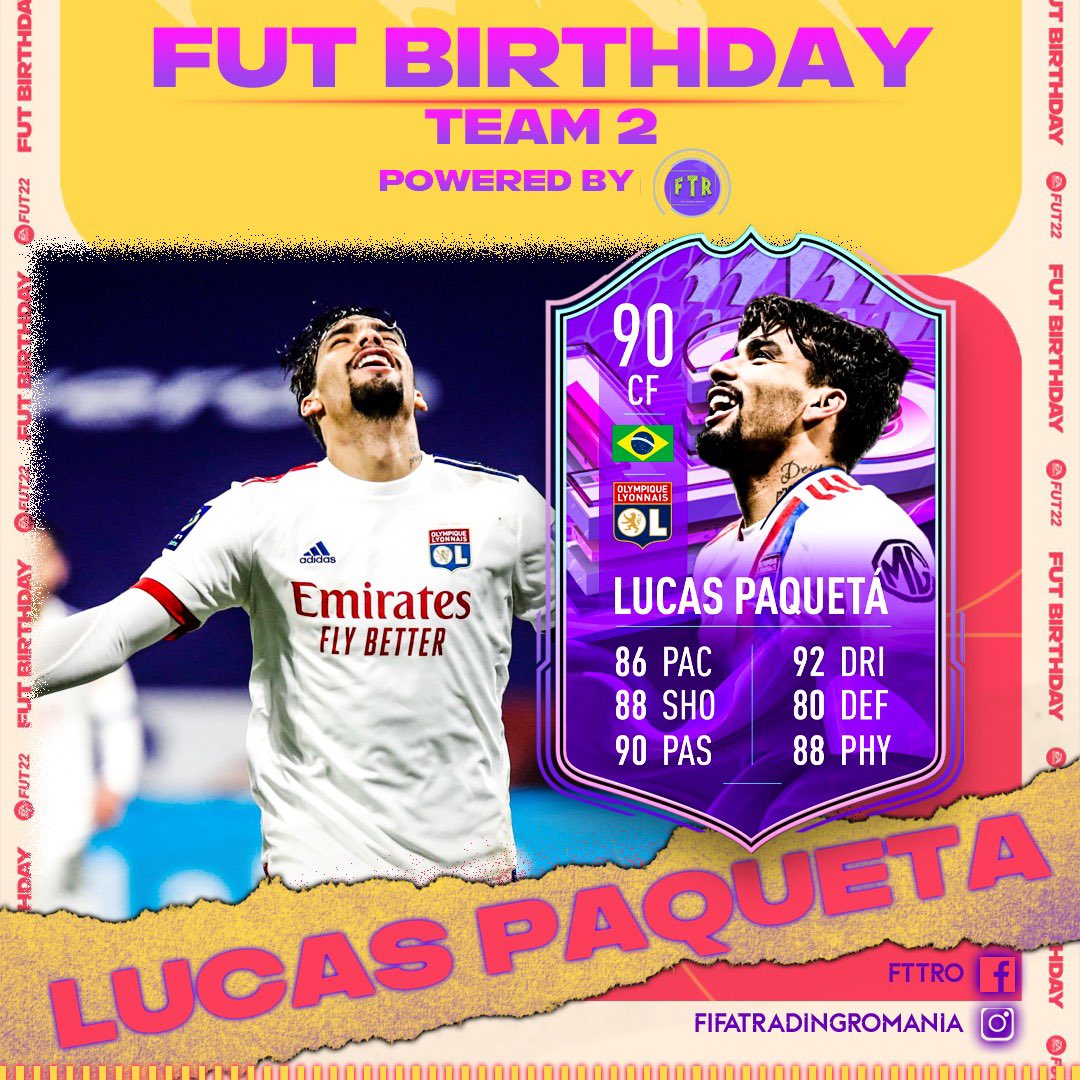 Ante Rebić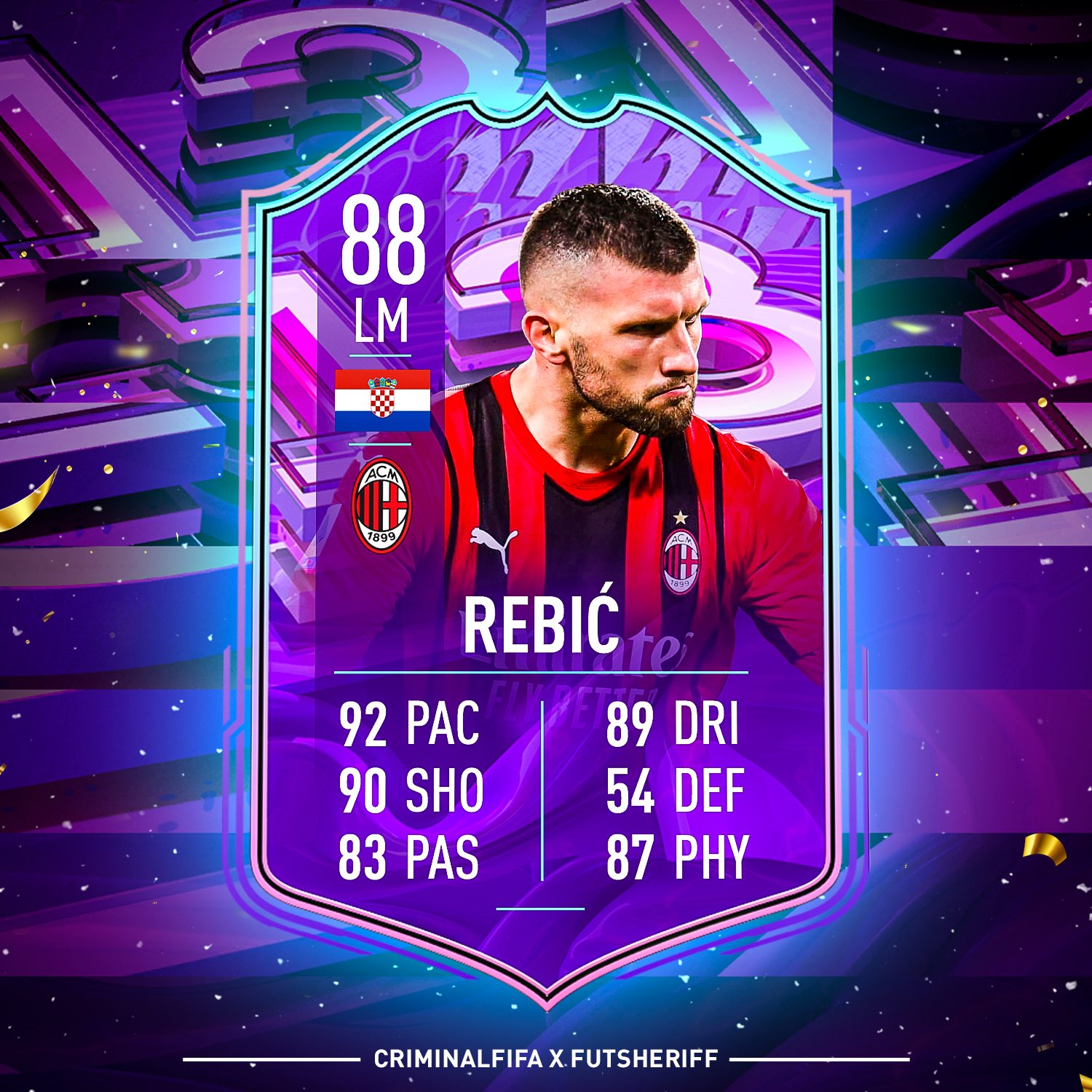 Nabil Fekir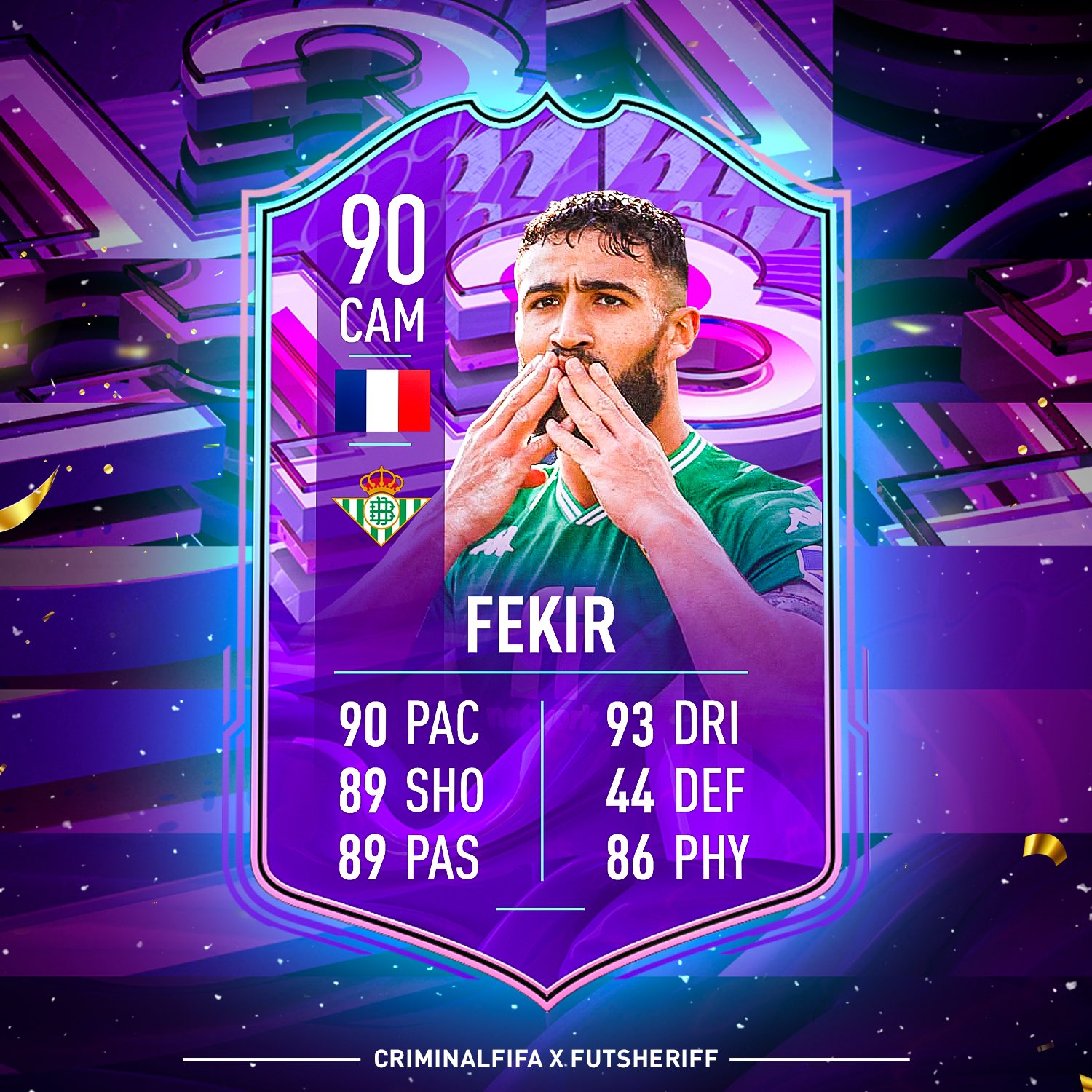 Dani Alves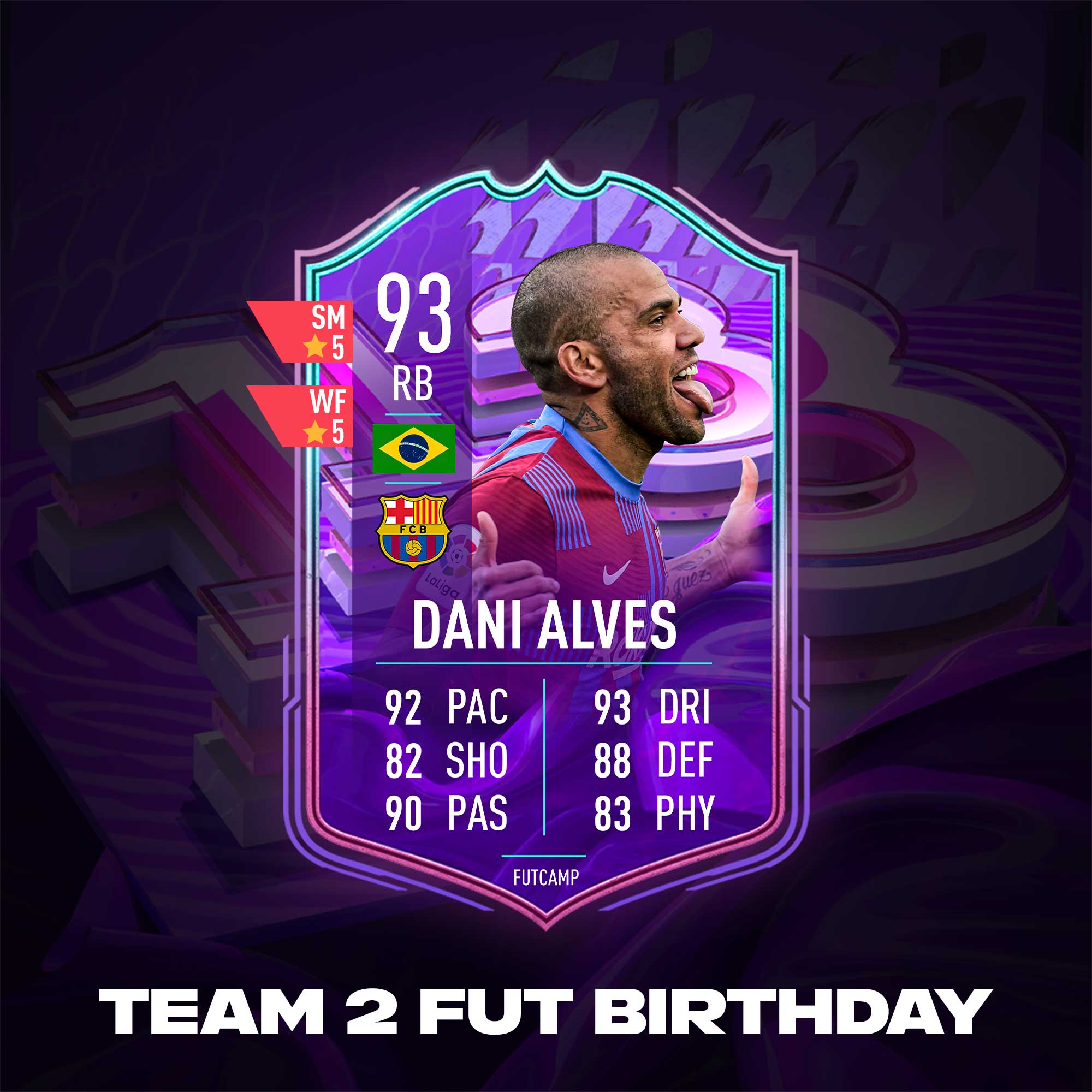 That completes our FIFA 22 FUT Birthday Team 2 roundup. Be sure to follow us on Twitter for all of the latest FUT news!
This is what
we play for.
Play your favourite video games
for real money and prizes.