FUT Champs TOTS: the FIFA 21 sweat-fest is here
It's that time of year again! FIFA TOTS is upon us, which means FUT Champs is taking sweatiness to a whole new level…
This week, players who braved the Weekend League will be hoping to see some of the new cards in their Thursday player picks. But remember: for everyone who gets that Valverde, someone else is getting a TOTW Ben Mee. To be fair; you can ensure you'll get a TOTS item by finishing in Gold 2 or above and it only gets better in the higher rewards tiers.
Whether you're a Weekend League connoisseur or you're far too mentally healthy to play 30 games of FIFA over three days, we've got a roundup to give you a taste of the salty, sweaty experience of FUT Champs TOTS. Whether we've warned you off, or tempted you into the madness – we've done our job!
If I can't win, no one can
Just seen @ZwebackHD equalise in the 80th minute in FUT Champs to make it 3-3… only for his opponent to quit the game.

If your opponent quits while drawing you should always get the win @EASPORTSFIFA

— Matt Craig (@MattHDGamer) April 26, 2021
We'll kick off with a growing trend in WL. We've noticed a lot of complaints about people quitting when the scores are level if they feel their opponent is a better player, or is gaining an edge in the game. The quitter still takes the L for leaving the match, but the game is void for the other player.
It's the ultimate act of saltiness, denying your opponent the chance of a win out of pure spite. It's the FIFA equivalent of taking your ball and going home, nobody wins ❌
Rivals reality check
My team in Rivals vs my team in Champs pic.twitter.com/VpkZ66nwmI

— MbabuFUT (@MbabuFUT) April 25, 2021
Playing Rivals during the week can lull you into a false sense of security. The cut-throat, winner takes all philosophy of FUT Champs adds an extra layer of tension – plus, the gameplay is completely different. You can simply get away with mistakes in Rivals that would sink you in champs. We've even heard rumours that the gameplay is actually patched again for FUT Champs TOTS 🤷
Some men just want to see TOTS FUT Champs burn
When I release 532 custom tactics right before TOTS FUT Champs. pic.twitter.com/8Z1Q5tqAiL

— 𝐑𝐚𝐧𝐧𝐞𝐫𝐳🇮🇪 (@Rannerz) April 21, 2021
Content creators have a lot to answer for – dabbing, the word "swag" – but they provide an essential service. Most FIFA players can't sift through the game to figure out the meta, so they do it for you. The trouble is, everyone ends up using the same tactics to try and squeeze out more wins. The end result feels like playing one long, boring game against the same team for three days straight 🥱
The emotional rollercoaster
FUT Champs makes me so aggressive 😡 pic.twitter.com/LDObvfz3gg

— ShaunaGames (@ShaunaGames) April 25, 2021
Part of the challenge of Weekend League is keeping your cool over 30 games. But, let's be honest, 30 seconds is a struggle for a lot of us! One misplaced pass and suddenly you're having a weird, two-way conversation with your own brain.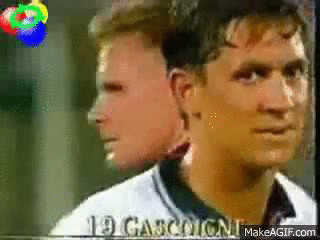 Getting angry means you'll compound errors and end up giving yourself a mountain to climb. If you can master your emotions and stay calm, you're almost guaranteed better results. Failing that you can always just throw things and blame scripting or DDA! 😡
José would be proud
Burnley being 4-0 up and keeping the ball in the corner is the greatest thing I have ever seen in my life😂😂😂 pic.twitter.com/bGdTpTHhYl

— Liam (@OfficialVizeh) April 25, 2021
Given that he's out of a job, you might think Mourinho spent the weekend on his Playstation and you were unlucky enough to match him. But, the sad truth is that time wasting and anti football are important tools in a WL player's arsenal. It's so hard to control the flow of a game that players resort to underhanded tactics as early as they can. Chris Wood doing it in real life is much funnier though 🤣
Are the rewards worth it?
Ultimately, FUT rewards are geared towards bringing you back into the game. We all enjoy playing with special cards, but we leave every weekend with nothing else to show for our efforts. We play it because we love it, but the grind of it all can leave you looking for something more…
Which is where Stakester comes in. On the app, you can play your favourite games – like FIFA 21 and Call of Duty: Warzone – against real people, for real cash and prizes. It really is that simple!
And you never leave a game empty handed. Every time you play, win or lose, you take home Gems that you can redeem for amazing prizes from our in-app store.
This is what
we play for.
Play your favourite video games
for real money and prizes.