Nurmagomedov the Great 🏆
An absolute legend retiring at the top of his game…
For those of you who are into your fighting, then no doubt you tuned into the UFC 254 showdown on Saturday night – and for those who aren't too fussed, no doubt you've heard all about it. Don't worry, we're not here to give you a play-by-play of the Khabib-Justin battle, but instead to shine the spotlight on The Eagle himself.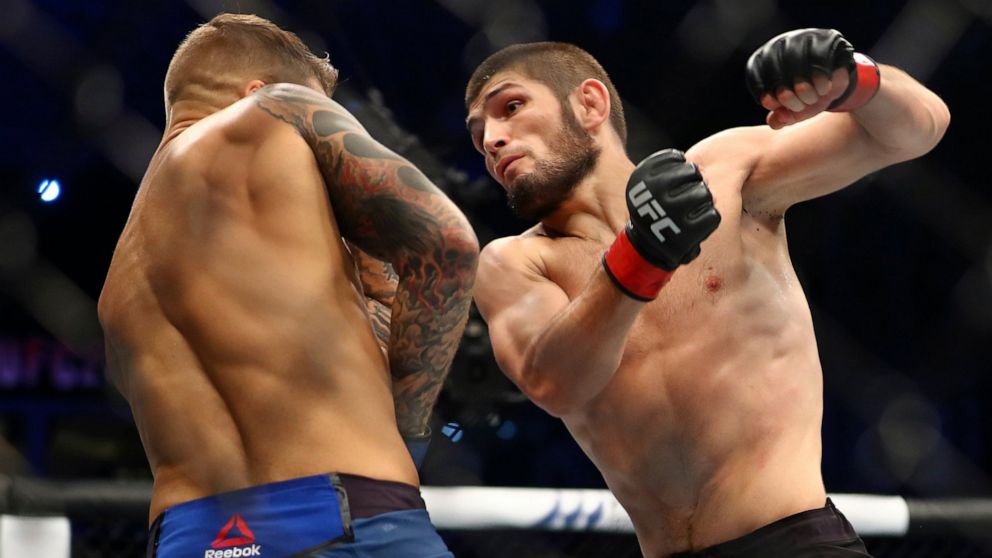 The praise being thrown Khabib's way has been pretty overwhelming since the weekend, and rightly so, too! Despite being at the top of his game, having lucrative offers flying at him left, right and centre (including $100mil), as well as his pick of opponents after demolishing the lightweight division, Khabib still chose the path to retirement and declined the lot. Why? Because he's a man who sticks to his word.
Earlier this year, Khabib's father sadly passed away after contracting COVID-19 following heart surgery, and after discussing the situation with his mother for three days, he just knew he couldn't continue fighting without his father by his side – promising his mother that UFC 254 would be his final fight.
"No way am I going to come here without my father. It was first time, after what happened with my father, when UFC called me about Justin. I talk with my mother three days, she don't want that I go fight without father. I promised her, it's going to be my last fight, and if I give my word, I have to follow this. It was my last fight here."

Khabib Nurmagomedov
Whether he was ready to retire or not, Khabib made a promise and stuck to it. He backed himself – and that is what we're all about at Stakester. Heck, even Conor McGregor showed his respect…so you know that shit's deserved!
An inspiring guy who's earned his place, he's been deemed a 'staggering sportsman' and boy does he wear that badge well! So let's all channel our inner Khabib and kick this week's ass, shall we?! Oh, and let's not forget we now have UFC 4 on the app guys, so get downloading and channel our inner Khabib in the virtual world, too!
This is what
we play for.
Play your favourite video games
for real money and prizes.