The Best Games To Play During Lockdown from 2021
With another lockdown potentially on the way it's time to take a look back on the games that kept us sane last time.
We might be due for another lockdown, so there's no time like the present to try some games you never had time for! We've got a great list of games that got us through the last one, so take a look: there might just be one here that saves your lockdown.
Sports: FIFA 22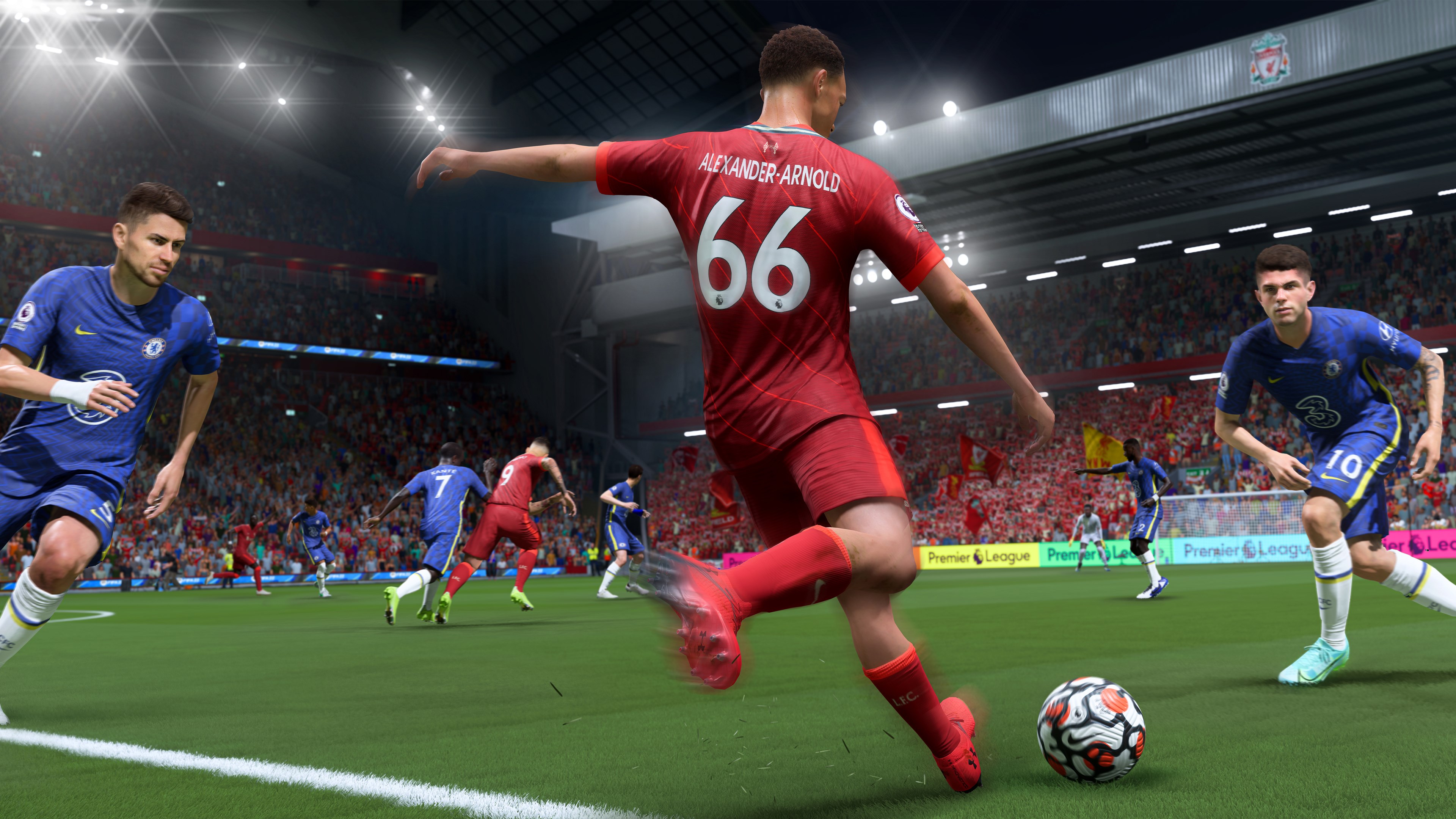 The football juggernaut returned for another season, with a great early reception and a return to form for the series. FIFA 21 may have disappointed, but FIFA 22 is a lot better. Some of the same problems persist, but the gameplay is definitely better and we've been freed from the skill-move prison of the previous year.
Ultimate Team continues to grow, with more and more content on offer for players. New transfer market dynamics make it easier than ever to build a good starter team, but you're relying on pack luck (or your pockets!) if you want to build an elite team. A revamped career mode offers online players more than the previous season, which adds up to a much better playing experience overall.
First Person Shooter: Halo Infinite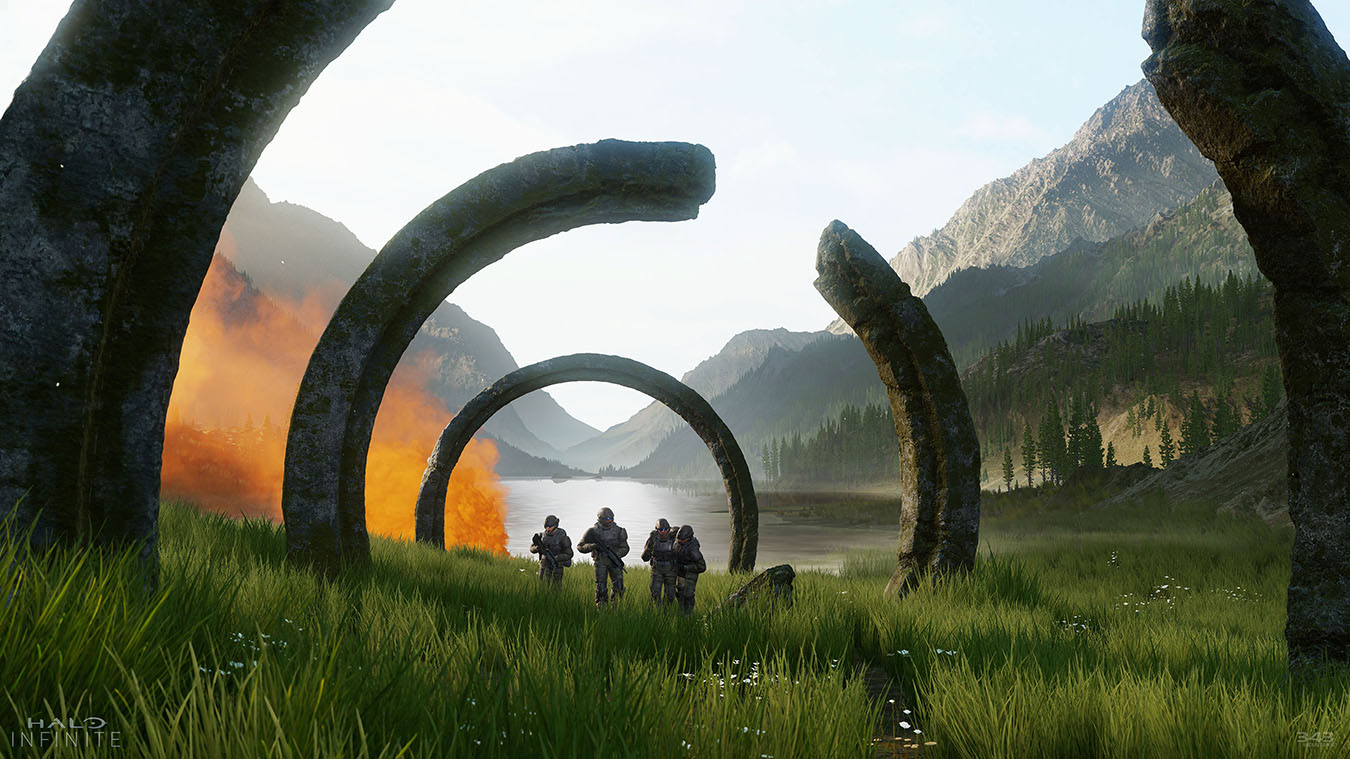 343 made lockdown easier this year with their next installation to the Halo series: Halo Infinite. Their multiplayer dropped alongside Battlefield and Call of Duty, and it completely annihilated them both! Not long after their multiplayer blew everyone away, the full game came out earlier this month.
It's safe to say that Halo Infinite has one of the best multiplayer and single-player campaigns of the year. It's a beautiful game with great level design, topped off with a strong continuation of the overall story arc. Newcomers will be largely out of the loop, but veteran players are in for a nostalgic ride. The set-up has allowed for a new antagonist to take the spotlight, leaving endless possibilities for the next game.
It's safe to say that almost anyone with an Xbox or PC can fall in love with this game – whether they love the series or just need a new FPS to sink their teeth into.
Third Person Shooter: Returnal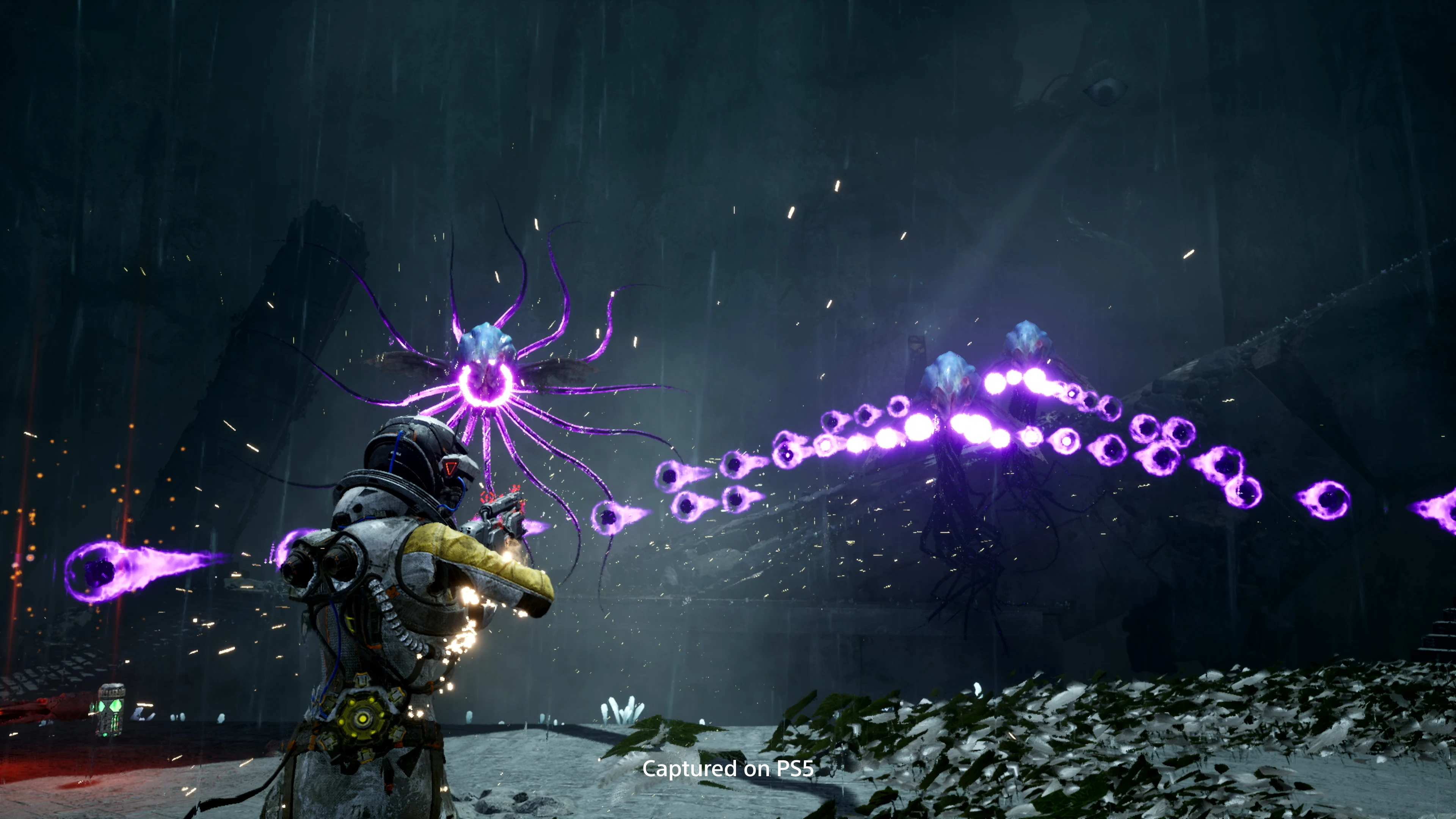 This year had its fair share of time loop stories: who can blame anyone for wanting to travel into the pre-covid past? But, Returnal went above and beyond our expectations as a psychological horror with an infamous level of difficulty. Due to this and the unforgiving respawn system, it's among one of the least finished games of 2021. If you were one of the 10% of players who finished the game, then you have earned our undying respect.
Returnal used its atmosphere and level design to create a great and complex story. A clash of sci-fi and horror is pulled off well, and the monster designs will leave your skin crawling. If you want to torture yourself with a difficult game and a clever story, then try Returnal if you dare.
Dungeon Crawler: Boyfriend Dungeon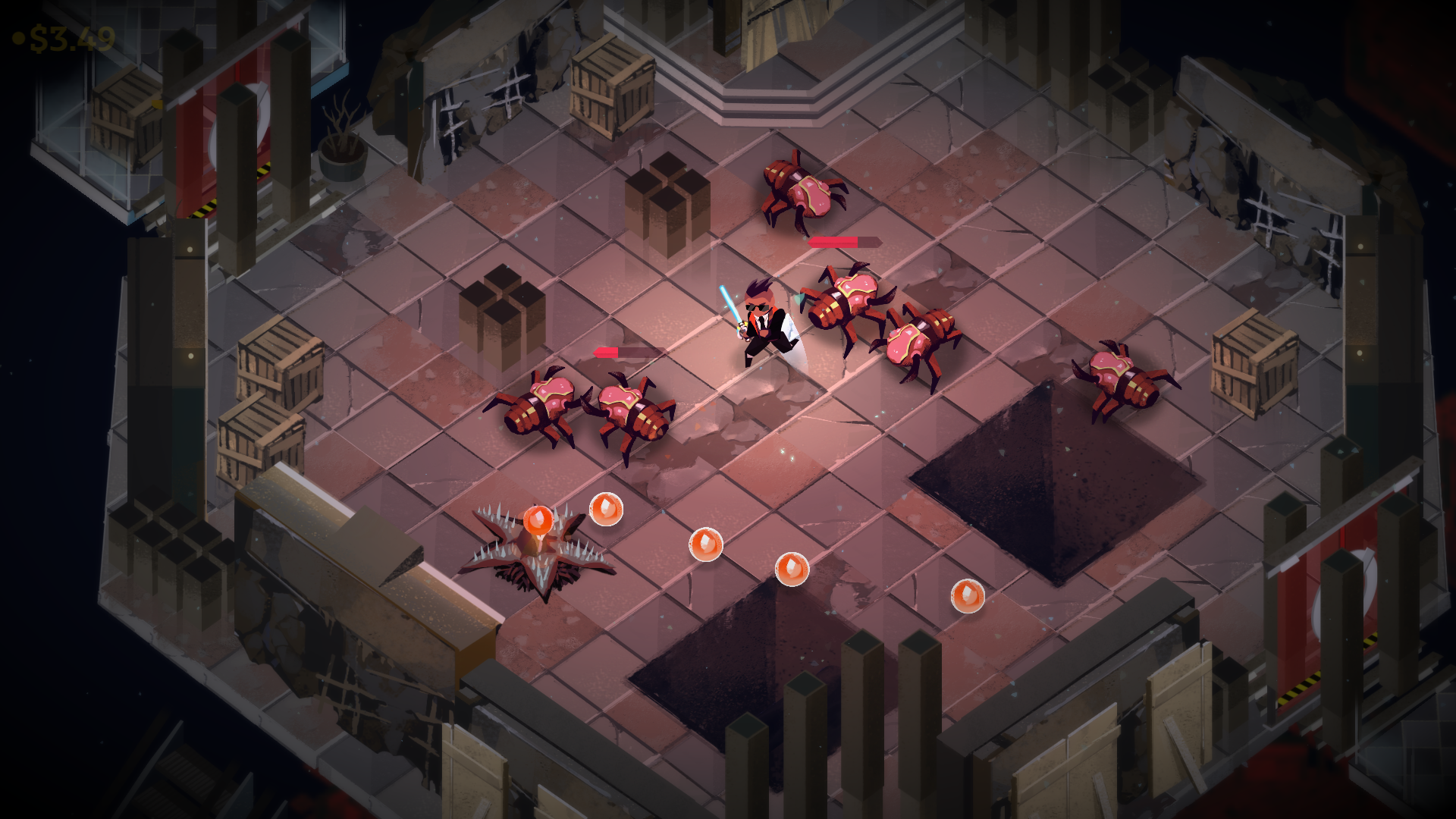 Boyfriend Dungeon set itself up as one of the most interesting indie games of the year, creating an immersive world like no other. Exploring a dungeon and collecting treasure is fun, but what if your weapon was alive — and your romantic partner? This interesting premise is pulled off wonderfully with fluid animation, story, music and character development.
You don't have to participate in the dating simulator part of the game: you can simply make friends and explore dungeons. It stands as one of the most progressive dating sims we've ever seen, endorsing gay relationships and various gender identities. Boyfriend Dungeon is a great pick-me-up, whether you want to enjoy the dating sim or slashing at enemies in a nightclub dungeon.
Roleplaying Game: Mass Effect Legendary Edition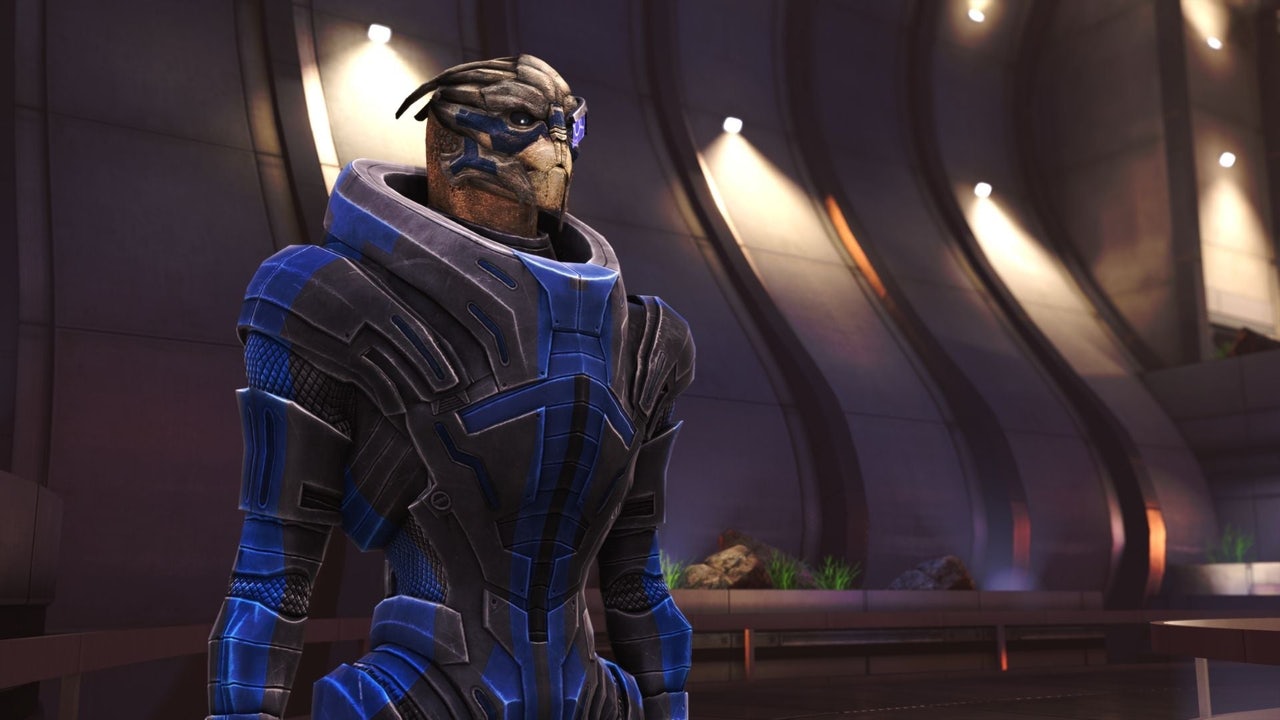 This great science fiction trilogy finally got the remaster it deserved! Now it's packed into one game for newcomers and die hard fans to enjoy. There were rumours that the infamous ending of Mass Effect 3 would be changed, but luckily the original experience remains intact. Now is the best time to experience one of Bioware's greatest games from the beginning, and create your own space adventure.
Aside from the obvious upgrade in graphics and some trivial changes, Mass Effect Legendary Edition set out to prove that it is still one of the best sci-fi roleplaying games. It gave original players the chance to ride the high of nostalgia, and newer players got the opportunity to finally play this classic. Either way, this is not one to miss.
Horror Game: House of Ashes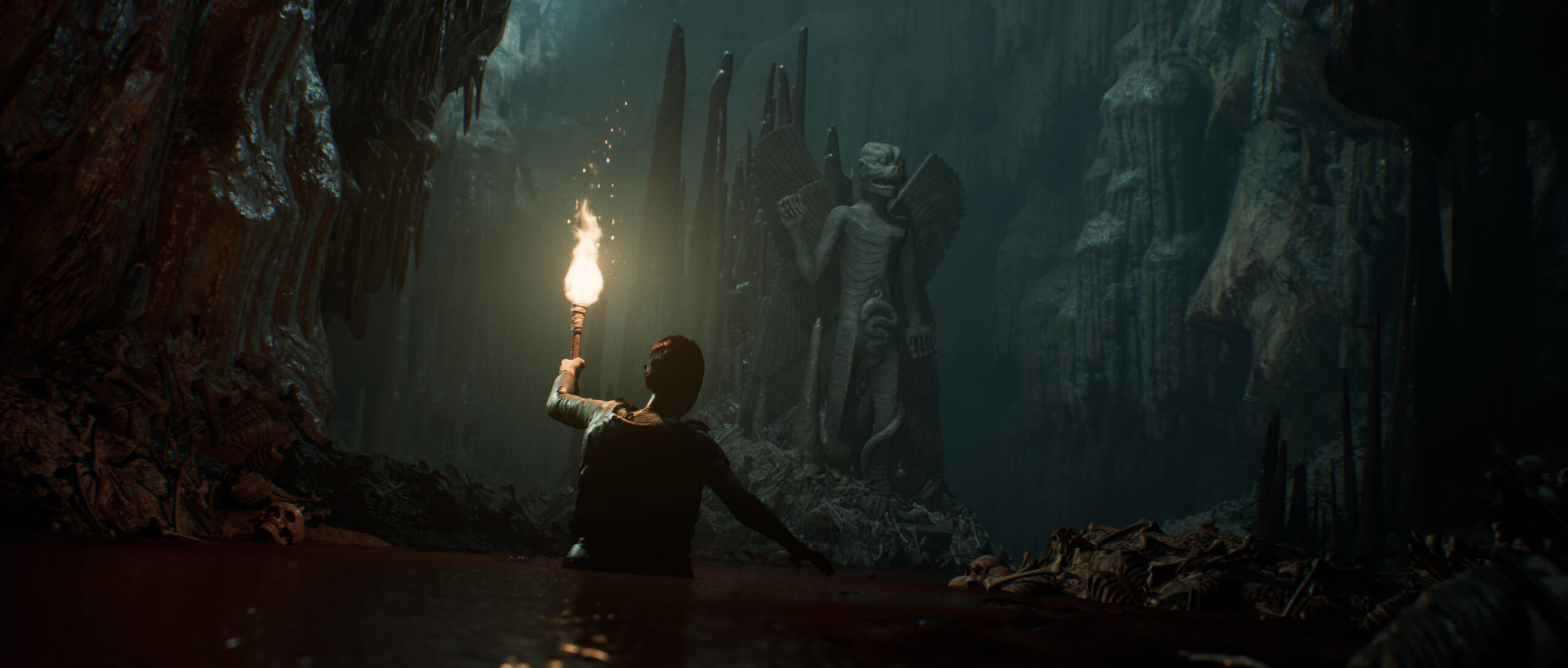 Supermassive Games came at us with another yearly Halloween release that terrified us so much that we reviewed it! House of Ashes is an interactive horror game where your choices impact the outcome of the story, as well as the fates of the other characters. With Ashley Tisdale at the helm, we already knew it was going to be a ride to remember.
The story, monster designs and atmosphere were exactly what we were looking for. With quick time events and stressful 'don't move' segments, you'll need great reflexes and decision making skills to survive the night. It might be a jolly season, but this is a horror game that would make for a nice change of pace.
Open World: Hitman 3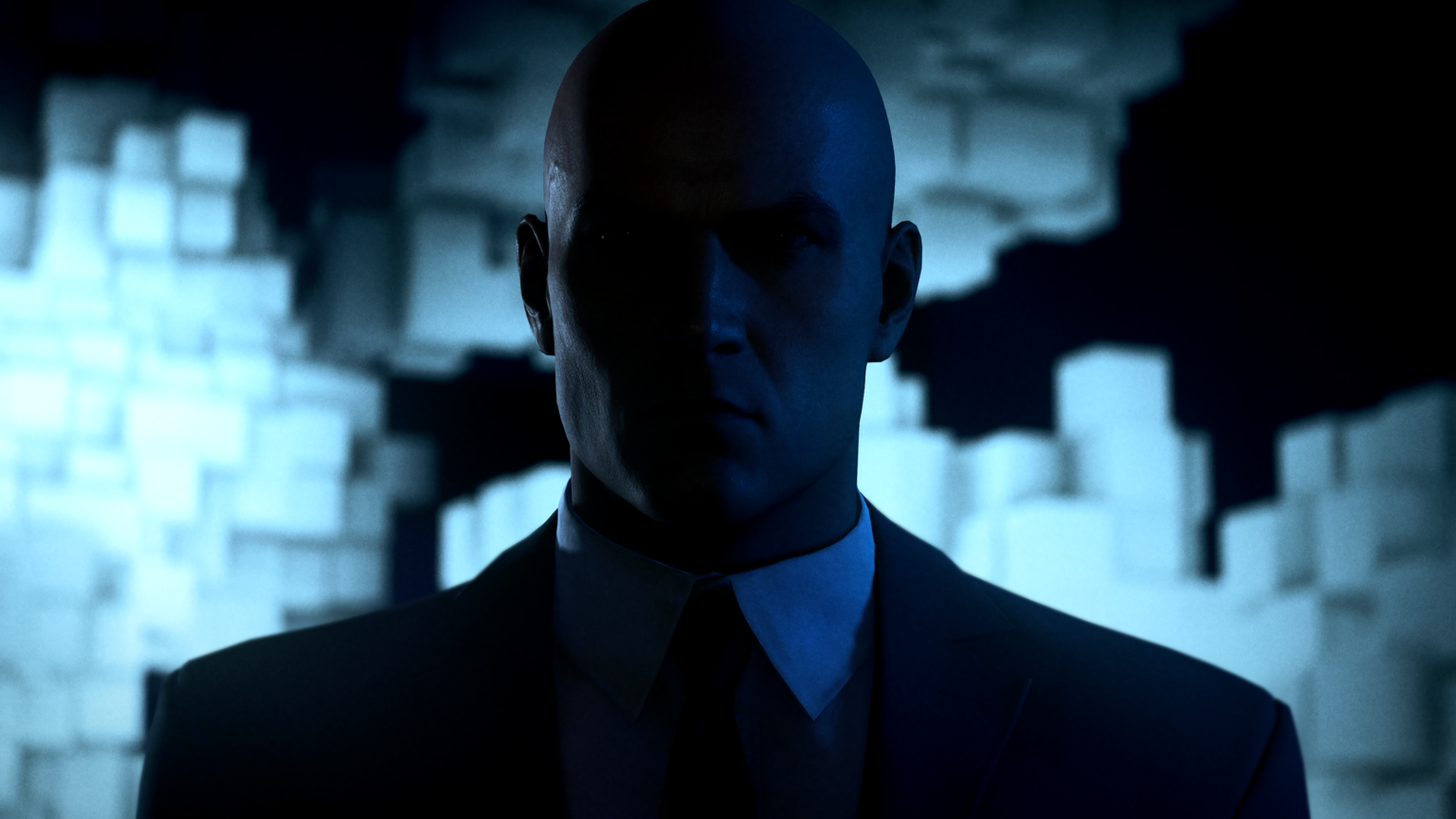 Hitman 3 definitely outdid its predecessor, taking the series to the next level. In this open world stealth game, you take control of Agent 47 and take out your targets in ever more brutal and creative ways. Paired with beautiful level design and slick gameplay, it's hard to see how Hitman 3 could be much better.
Although there is a continuous story for the player to follow, you can just get out there and create some havoc. If you'd rather hop into a level and hunt down your target, then you're free to do so without any story investment – and each level has great replayability. Hitman 3 is definitely an experience worth trying: you'll have a lot of fun with a screwdriver as your weapon of choice.
Battle Royale: Call of Duty: Warzone
Warzone came when we needed it most: during a lockdown where all you wanted to do was hang out with your friends and cause some carnage with that pent up energy. It was a perfect time for a new battle royale to emerge, and Warzone delivered on everyone's needs for a new online experience. It hasn't slowed down in 2021, and seven seasons later we're still having a lot of fun.
Even though we've moved from Verdansk to the Pacific, the new map layout and gameplay changes have ignited a lot of excitement in time for the holiday season. If you're looking for a new multiplayer experience with your friends, Warzone is free to play and well worth trying out. Remember to grab a headset in the New Year sales!
Survival: Resident Evil Village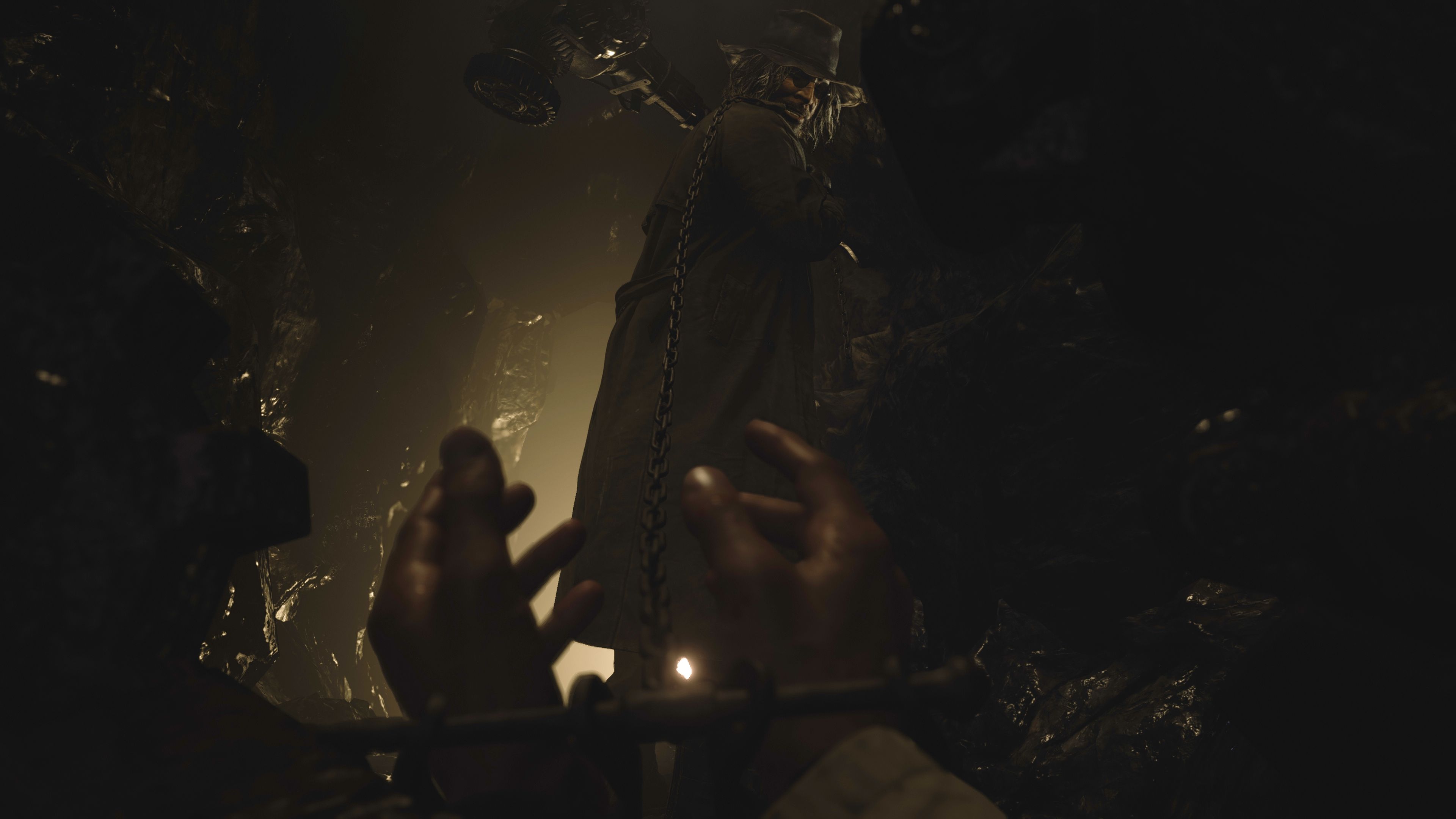 This new entry to the Resident Evil series was definitely a highlight of the year. This survival horror game caught a lot of attention with its trailer and demo release, and the full game really delivered on the hype. With an incredible location and a genuinely tense atmosphere, Resident Evil Village outdid itself yet again.
If you don't feel like playing an entire series to understand the story, a quick wikipedia of the previous entry will catch you up. Both of these games intertwine nicely into the protagonist's struggle, and you'll have a blast with each boss fight. If you want to experience a great story and test yourself, Resident Evil Village should be on your to-play list.
Visual Novel: Doki Doki Literature Club Plus
One for the purists: back in 2017, Doki Doki Literature Club took the gaming community by storm and subverted everyone's expectations. At first glance, it appears to be a regular dating sim where you attempt to woo the girl of your dreams with poetry (games come in all shapes and sizes!). It takes a few hours to get to the real meat of the story, but from then on it's an intense ride for the player.
Even though the sets and character designs are limited, the game uses its engine to its advantage to create some unique scenarios to take the player by surprise. Just this year, we got a long awaited sequel to the game that gives the characters more backstory. It also gives new players the chance to play the original game on console. This game is the definition of "not everything is as it seems".
Time to wrap up the year!
Download the Stakester app where you can play your favourite games like FIFA 22 and Call of Duty Warzone for money and prizes. Join our Discord where you can keep up to date with any upcoming tournaments, and meet new opponents for your competitive needs.
If you want more reading material, check out our blog for news, tips and tricks for your favourite games. Be sure to follow us on Instagram and Twitter for news, updates and awesome content in the New Year!
This is what
we play for.
Play your favourite video games
for real money and prizes.